result
>>>Result
meeting time / Tournament:
>>>Brackets
| | |
| --- | --- |
| MeetingTime | |
| STAFF | : 8:00 |
| REFEREE | : 8:00 |
|   | |
| Competitors | |
| 1~15 | : 8:30 |
| 16~20 | : 9:00 |
| 21~25 | : 10:00 |
| 26~30 | : 10:30 |
| 31~35 | : 11:00 |
| 36~40 | : 11:30 |
| 41~45 | : 12:00 |
| 46~50 | : 12:30 |
| 51~55 | : 13:30 |
| 56~60 | : 14:00 |
| 61~ | : 14:30 |
Entry List:
Entry List>>>
Schedule:
October 26, 2015
The primary deadline
November 24, 2015
Secondary deadline
November 27, 2015
The final deadline
November 28, 2015 PM13:00~
November 30, 2015 PM23:59
Change Category
December 1, 2015~
December 2, 2015 PM23:59
Cancel
December 4, 2015
Entry list confirmed
Championship
Organize by De La Riva JJ  IF-PROJECT  De La Riva JAPAN



Registration:
Online Registration>>>
Payment

 ・Credit Card

 ・Bank
 Mitsuisumitomo Bank Takashimadaira branch
 Number of code 1627429
 Name  アイエフプロジェクト


 ・Genkinkakitome
 〒173-0004 Itabashi 1-48-11 RojieBill 2F Itabashi-ku Tokyo
 IF-PROJECT 「DeLarivaCUP2015」



WeightDivision:
WeightList
Male Category

| | |
| --- | --- |
| Juvenile | White Blue Purple (athletes born in 1998 and 1999) |
| Adult | White Blue Purple Brown Black (the division is open for everyone) |
| Master1 | White Blue Purple Brown Black (for person born in or before 1985.) |
| Master2 | White Blue Purple Brown Black (for person born in or before 1979.) |
| Master3 | White Blue Purple Brown Black (for person born in or before 1974.) |
| Master4 | White Blue Purple Brown Black (for person born in or before 1969.) |
| Master5 | White Blue Purple Brown Black (for person born in or before 1964.) |
| Master6 | White Blue Purple Brown Black (for person born in or before 1959.) |
Female Category

| | |
| --- | --- |
| Adult | White Blue Purple Brown Black (the division is open for everyone) |
| Master1 | White Blue Purple Brown Black (for person born in or before 1985.) |
KIDS Category(Male&Female)

| | |
| --- | --- |
| Mighty-Mite | White&Gray (athletes born in 2009~2011) |
| Pee-Wee | White&Gray&Yellow (athletes born in 2006~2008) |
| Junior | White&Gray Yellow&Orange (athletes born in 2003~2005) |
| Teen | White&Gray&Yellow Orange&Green (athletes born in 2000~2002) |
Time:
| | |
| --- | --- |
| Mighty-Mite | All belt 2min |
| Pee-Wee | All belt 3min |
| Junior | All belt 4min |
| Teen | All belt 4min |
| Juvenile | White5min Blue5min Purple5min |
| Adult | White5min Blue6min Purple7min Brown8min Black10min |
| Master1 | White5min Blue5min Purple6min Brown6min Black6min |
| Master2 Over | White5min Blue5min Purple5min Brown5min Black5min |
important points:
a.
This tournament will abide by

Brazilian Jiu-jitsu rules

set forth by IBJJF.
b.
We will not refund the registration fee in case of an athletes' injury, personal reason.
c.
In case you have to cancel your registration, please let IF-PROJECT know as soon as possible. We may have to refuse your registration in the future if you did not notify us.
d.
If we find any false information in your registration, you will be disqualified from the tournament as well as any other future events.
e.
Please understand that the copyright of the tournament and all the rights will be solely owned by IF-PROJECT.
f.
We close the registration when we reach the limit to the number of participants allowed. Based on the number of participants in the age group and category, we may have to cancel the open class.

For more information e-mail toinfo@if-pro.com

Academy Awards & Medals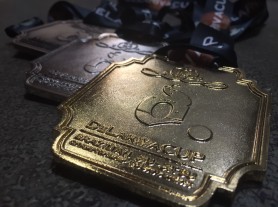 Academy Awards

1st Place~3rd Place


Medals to the Athlete

1st Place~3rd Place


Main Sponsor: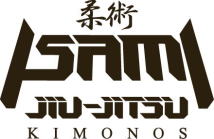 Location:

Hikarigaoka Dome
〒179-0075 Takamatsu5-8-16 Nerima-ku Tokyo JAPAN





Prices:
~October 26, 2015
Weight Division Only
5000yen
Weight Division & Open Weight
6000yen
| | |
| --- | --- |
| Weight Division Only | 6000yen |
| Weight Division & Open Weight | 7000yen |
| | |
| --- | --- |
| Weight Division Only | 7000yen |
| Weight Division & Open Weight | 8000yen |
DeadLine:
November 27, 2015